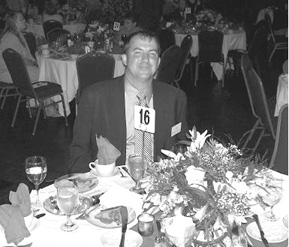 A Success Story
One of the great success stories of the CIES program is the story of Ed C. Ed was born with mild mental retardation, psychosis anxiety disorder and Tourette's Syndrome.
In 1995, Ed began working with the CIES Program and earned a job with the Community Support Group in Bloomsburg cleaning their offices. He enjoys this type of work but wanted to work more hours. So when the CIES Program offered him an opportunity to work with the Mobile Work Force crew a few nights a week he jumped at the offer.
It was no surprise that Ed was recently honored as a nominee for the PA Industries for the Blind and Handicapped Nettie Mann Achievement Award. The Award honored his achievement and the character he demonstrates while living and coping with his disabilities, particularly in the work place.